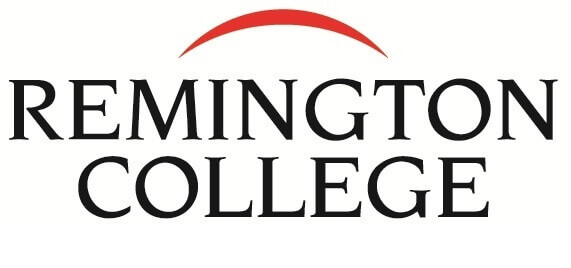 Continuing Demand for HVAC Technicians
The need for skilled, well-trained heating, ventilation and air conditioning (HVAC) technicians is predicted to grow (1) as energy costs rise, policy initiatives evolve, and standards change. (2) Concern for the environment and an emphasis on cost-efficient, energy-saving appliances will create excellent job prospects for HVAC technicians who have completed training from an accredited technical school. (1) Even in tough economic times, there will likely be a continuing need for trained HVAC specialists to install, maintain, troubleshoot, repair, and upgrade all of the intricate systems we depend on daily.
Our HVAC training program
Remington College's nine-month(3) diploma program offers you a chance to learn the many aspects of the multifaceted HVAC industry, including:
Residential/light commercial heating and cooling fundamentals
Residential/light commercial refrigeration and freezers
Domestic air conditioning/refrigeration appliances
Indoor air quality standards
Evaporators, compressors, condensers, and expansion components
All coursework is in accordance with the national skill standards for HVAC technicians.(4)
1. Occupational outlook as reported by the Bureau of Labor Statistics. 2. Employment not guaranteed for students or graduates. State licensure and/or certification may be required.
3. Program completion times may vary based on individual performance/circumstances as well as the program selected.
4. For Disclosures of Tuition Costs, On Time Graduation Rates, Median Loan Debt, Placement Rates and Occupational Information, go to www.remingtoncollege.edu/HVAC-disclosures.
* Remington College does not discriminate on the basis of race, color, national and ethnic origin in administration of its educational policies, admissions policies, scholarship and loan programs and other school-administered programs.
At Remington College, we offer a variety of educational programs.
While no reputable school can guarantee employment after graduation, our programs are designed with an emphasis on helping students to prepare for entry-level employment in various career fields.
This combination of traditional teaching methods along with practical classroom experience provides an opportunity for students to apply and practice their knowledge and skills.
Not sure which program is right for you? Remington College understands that choosing a career path can be stressful for some students. That's why we have admissions staff available to students in order to help them find an area of study that is right for them.
While you are visiting with an admission representative make sure to discuss what occupation you want to pursue. It is easy to become confused about employment opportunities related to various education programs because of all the representations you may see while navigating the internet about job opportunities you will have if you enroll in a particular educational program. We want to make sure you have our understanding of your employment options before selecting and educational program at Remington College.
Some programs that may be available in your area:
Business
Criminal Justice
Culinary Arts
Health Care
Cosmetology
Why choose Remington College?
Small class sizes
Day or evening classes in select programs
Career focused educational programs
Financial aid available for those who qualify
Established in 1985
Campus Locations
Baton Rogue, LA
Cleveland, OH
Columbia, SC
Dallas, TX
Fort Worth, TX
Greenspoint, TX
Honolulu, HI
Lafayette, LA
Memphis, TN
Mobile, AL
Nashville, TN
Shreveport, LA
Webster, LA

For Disclosures of Tuition Costs, On Time Graduation Rates, Median Loan Debt, Placement Rates and Occupational Information, go to www.remingtoncollege.edu/ge-disclosures2

Simply fill out the form to receive more information about Remington College.