HVAC Training Schools near Newark, NJ
Find an HVAC trade school near Newark, NJ. with on-campus and online HVAC technician certificate training classes, diploma, and associate degree programs. All partner HVAC trade schools are accredited and have financial aid assistance for students who qualify.
Take HVAC training courses near Newark and learn to test, install, and repair different types of residential and commercial HVAC systems. You'll find classes to prepare you for NATE and EPA certification too. Fill out the program search application to connect with an HVAC school near Newark.
Read:
HVAC Schools near Newark, NJ
Partner School

70 McKee Dr
Mahwah, NJ 07430
2299 Vauxhall Rd
Union, NJ 07083
Partner School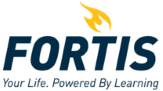 201 Willowbrook Blvd
Wayne, NJ 07470
Source
Career School Now
Other Programs In Your Area