HVAC Training Schools near Cleveland, OH
Find an HVAC trade school near Cleveland, OH. with on-campus and online HVAC technician certificate training classes, diploma, and associate degree programs. All partner HVAC trade schools are accredited and have financial aid assistance for students who qualify.
Take HVAC training courses near Cleveland and learn to test, install, and repair different types of residential and commercial HVAC systems. You'll find classes to prepare you for NATE and EPA certification too. Fill out the program search application to connect with an HVAC school near Cleveland.
Read:
HVAC Schools near Cleveland, OH
Partner School

14801 Broadway Ave
Maple Heights, OH 44137
Partner School
5095 Waterford Drive
Sheffield Village, OH 44035
Partner School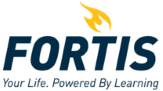 2545 Bailey Road
Cuyahoga Falls, OH 44221
Source
Career School Now
Other Programs In Your Area